Maiori
Maiori
has probably etruscans origins, it was one of the most flourishing town of the coast during the Amalfi Republic times, thanks to its fleet and important harbour.
Trading and artisanals activities grew up until to 1268, year when Pisans ones, eternal rivals of Amalfi, put the fire at the entire Amalfi coast.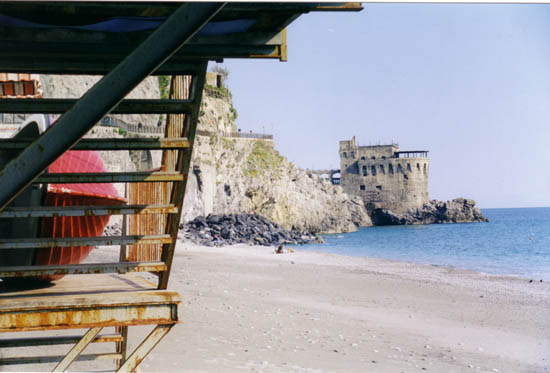 Several times during its history, Maiori felt but reborned : after the great plugged of 1348 which decimated the population, the country became an important provider of silk and wool, exporting thanks to its great fleet.
Peace and prosperity reigned until to 1528, year of many conflicts between Spanish and French to control the coast. Dark years followed, mediterranean was infested by pirates, but Maiori kept strong.
Today, Maiori is a great touristic center, with many hotels and equipments.