Amalfi
is a commune of 5.421 inhabitants of the province of Salerno. It gave its name to the peninsula on which it is built, the
amalfi coast
.
The coast is mainly made of rock cliffs. The city itself is established between cliffs and at the bottom of a throat coming to the port, and is dominated by the mount Cerreto (1315 m).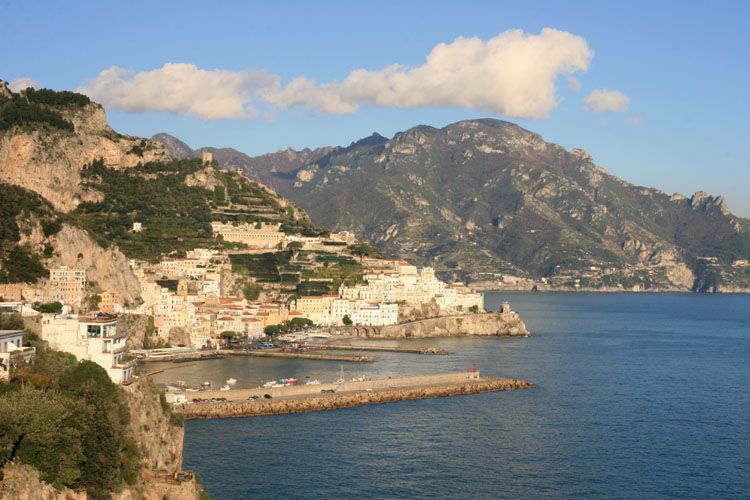 Its foundation goes up with the
Romans
(its weapons carry the inscription "Descendit ex patribus romanorum").
In the IXth century, it becomes one of the
marine Republics
, competing with Pisa, Venice and Genoa for the control of the Mediterranean, doing the trade of cereals, salt and slaves, exporting structural timber towards Egypt and Syria and importing in occident silk from the Byzantine Empire. The sailors of Amalfi, the first of Occident using a compass, made the fortune of the city.
In the 9th century, the amalfitan merchants already used a currency of gold whereas the greatest part of Italy was still trading with a barter economy.
Also in the middle of the XIth century, the Amalfitans merchants established in Jerusalem a place at the origin of the foundation of the order of Malta. The Maritime law of Amalfi, first of the maritime laws, the "
Amalfitan Tables
", had a great influence until the XVIIth century. Amalfi known its greatest splendour in the eleventh century, after which it started a fast decline: in 1131 it was conquered by the Norman and in 1135 and 1137 plundered by the pisans. In 1343, at the time of a storm, a tidal wave destroyed a great part of the city.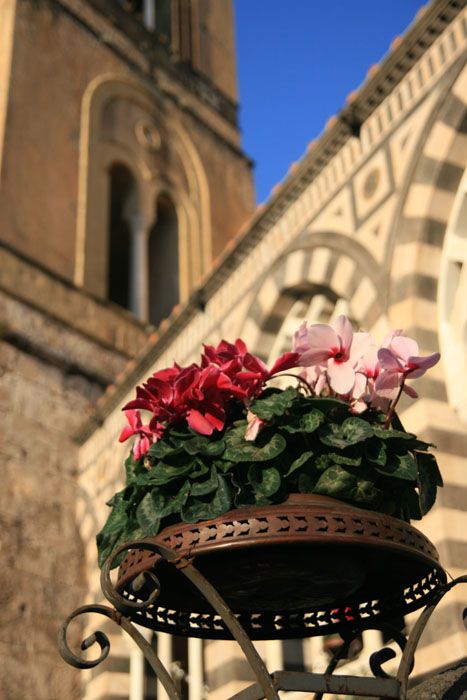 The most famous
monument of Amalfi
is certainly its
cathedral
(Duomo) in a style Arabo-Norman and dedicated to its saint patron. Its construction was started in the XIth century and was altered many times during the history. It is distinguished from its imposing frontage, its bronze gates realized in 1066 in Constantinople, for its very beautiful Cloister of the Paradise and for the famous perron.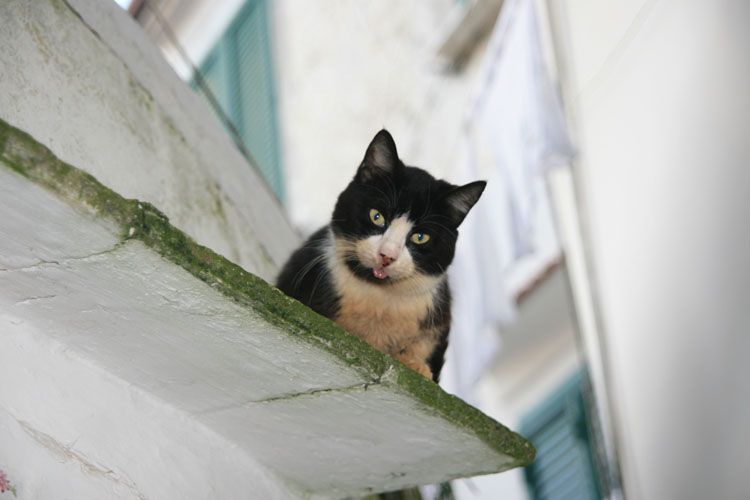 Today, Amalfi is a very touristic city. The beauty of the natural site, the maze of narrow medieval streets and the particular mixture of cultural influence come from all Mediterranean made the city classified at the world inheritance of UNESCO since 1997.
Amalfi is also known for its production of lemons of quality and its paper made by hand, industry of "cartaria" very flourishing in its history and still alive today.
Traditionally, each year a crew of amalfitans sailors takes part in the Regatta of the maritime Republics by defying the weapons of its three homologous cities : Venice, Pisa and Genoa.