Capri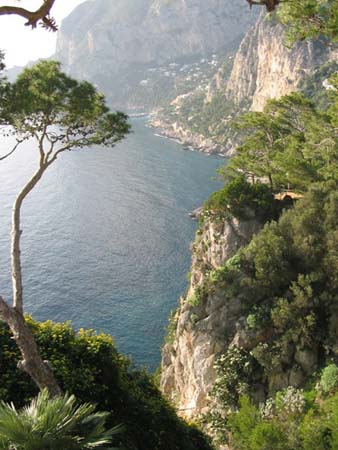 Colonized by greeks, then by romans, Capri was the prefered vacancy place of the Emperor Augustus and Tiber.
It's a garden island on a rok, with a luxuriant vegetation, in the middle of a deep blue sea.
There are two towns, separated by a road with many curves : Capri and Anacapri. First is the one where one arrived by boat, the most touristic and the most expensive. The other one is cheaper. To go to Anacapri, you must take the bus, for an unforgivable little trip.

Places to see : the Piazzetta (at the arrival of the funicular) the Villa Jovis, the Faraglioni rocks, the seaport Marina Piccola, the mount Monte Solaro, Villa San Michele, the Grotta Azzura cave (visite by boat), the gardens of Augustus, the Arco Naturale, the Villa Malaparte at the end of the Massullo cap, the church Chartreuse San Giacomo...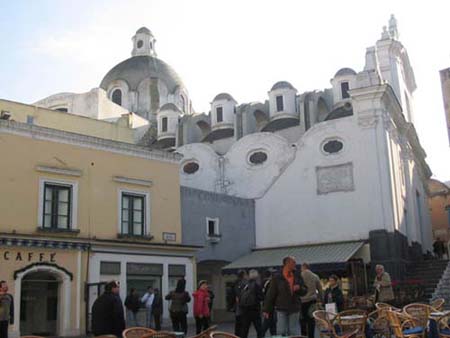 More about Capri : Capri photos, maps and infos