Cetara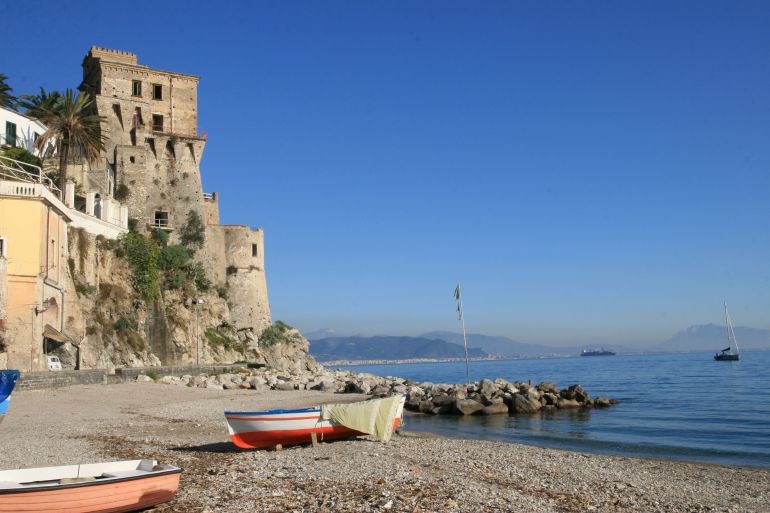 Cetara counts about 2.400 inhabitants, it was ever a fisherman village.
Typical village of the Amalfi coast, Cetara is at the bottom of the Falerio mont, at the end of a deep with vineyards and agrumes trees of lemons and oranges.
Several times in the hsitory, the pacific activity of the population was bouleversed. In 1551, turkish armies killed all those who didn't want work for them. After this tragic episodt, the inhabitants built a powerfull survey tower.
After 1685 Franciscans became important for the life of Cetara.
During summer, the San Peter feast (29 june) is accompagned by nice fireworks on the sea.
Another important feast is the one of thon, where one can tastes locals fish meals.