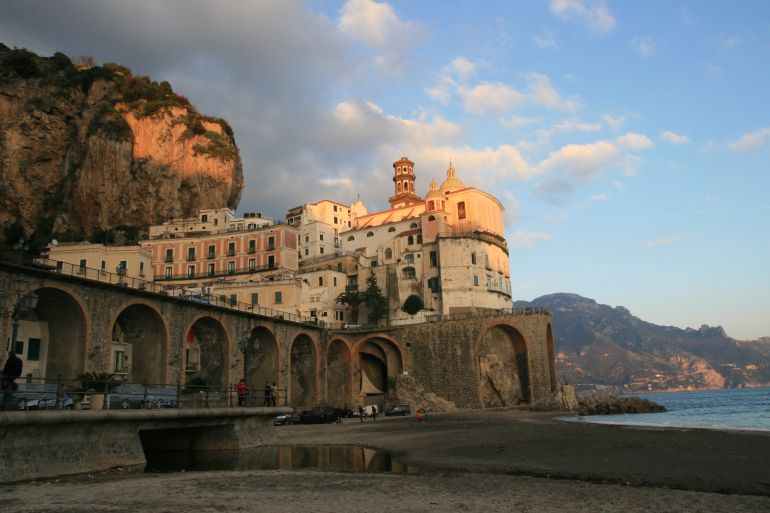 Far from about 700 meters from the better know Amalfi, this village kept its old caracter of little fishermen town. Between an high wall rock and the sea, at the end of the Dragon Valley, Atrani is a nice place, wich find an echo in its name' etymology : "Atranum dictum est ab oscuro".
Crossed by the little river Dragons, its beach is preserved, and in the evening, the lampare go fishing, constelling the sea in the night with thousands light points.

The architecture is tipically in middle-age and modern style, around churches of Santa Maddalena, San Salvatore, San Michele, Santa Rosalia, and Santa Maria del Bando.
Today, the natural theater, made by the square and the houses around it, is cutted by the road.
The beach is protected by a rock wall. From the sea, a unique way carry to the square, life center.

Founded as Amalfi during the fall of the Roman Empire, both these cities were unified into one comune in november 1467, and separated the May 16 of 1578.
Plundered by the Pisans in 1135 and 1137, it was most destructed.